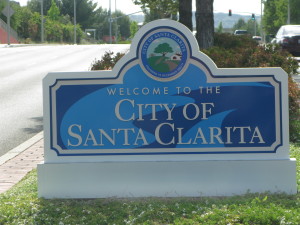 We at Santa Clarita Bail Bonds provide the fastest, most professional bail bond service around. Most importantly, we're local.
We pride ourselves in offering the Santa Clarita and surrounding communities the support it needs when it comes to providing 24 hour, caring, bail service to any family member or friend who has been arrested.
Our bail bond office is located across the street from the jail.  We provide our clients a private, comfortable space to take care of any paperwork, while enjoying a refreshment and place to decompress. We understand the stress families go through when an arrest happens. Let us be your friends through these difficult times. Hablamos Español!

Below are The Santa Clarita Areas and Neighborhoods Served, Along with Information On How We Provide Fast, Professional Santa Clarita Bail Bond Support:
Acton                              Agua Dulce                     Bouquet Canyon                Canyon Country                     CalArts                             Castaic
Castaic                           Central Park                    Circle J Ranch                    College of The Canyons        Copper Hill                       Gorman
Green Valley                  Fair Oaks Ranch             Fillmore                                Hasley Canyon                       Interstate I-5                     Highway 126
Hurricane Harbor          Lake Elizabeth                 Lake Hughes                      Leona Valley                           Magic Mountain               Masters College
Mint Canyon                  Mountasia                        Newhall                               Newhall Ranch                       Placerita Canyon              Robinson Ranch
Sand Canyon                 Santa Clarita                   San Francisquito Cyn.       Saugus                                    Sleepy Valley                    Stevenson Ranch
Sylmar                            TPC                                  Westridge                            Valencia                                  Val Verde                          
Vasquez CanyonSanta Clarita Area Zip Codes Served: 91310, 91321, 91322, 91350, 91351, 91354, 91355, 91380, 91381, 91382, 91383, 91384, 91385, 91386, 91387, 91390