Has Someone You Know Been Arrested in Stevenson Ranch?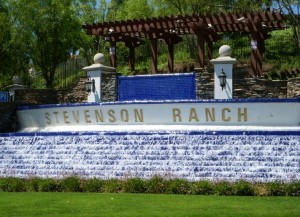 If someone you know has been arrested and taken into custody in Stevenson Ranch, call Santa Clarita Bail Bonds right away. A licensed, professional bail bondsman is available around-the-clock to take your call and get the bail bond application process started right away.
Stevenson Ranch is an affluent area located within the Santa Clarita Valley. It's a relatively small area, encompassing a little over 6 square miles of land – much of which is comprised of residential homes and is dotted with parks and recreational areas.
If you would like to speak with a local bail bondsman right now, please call us at 661-299-2663. Our offices are open 24/7 and we're located just across the street from the Santa Clarita Sheriff Station Jail.
Santa Clarita Sheriff Station and Jail Information
Santa Clarita Valley Sheriff Station
26201 Golden Valley Road
Santa Clarita, CA 91350
Station/Jail: (661) 260-4000
24-Hour Stevenson Ranch Bail Bond Info 661-299-2663
LASD Inmate Information
As part of the Santa Clarita Valley, Stevenson Ranch is patrolled by deputies working out of the Santa Clarita Sheriff Station. When someone is arrested in Stevenson Ranch, they will be taken immediately to the Santa Clarita Sheriff Station where they will undergo booking and processing. This procedure can take anywhere from 45-minutes to a few hours; it all depends on how busy the station is at the time arrestee arrives.
Speaking of busy, the on-site jail isn't very large, and only has room for about 40 inmates. As a result, when the jail gets overcrowded, or if an inmate is not bailed out in 72-hours, they will likely be transferred to one of the larger jails in downtown Los Angeles. Men are sent to Twin Towers while women are transferred to the Lynwood Jail.
When an inmate arrives at these larger jails, they will need to go through another booking process which can take anywhere from 12 to 24-hours. During this time, the inmate will be unable to be bailed out. If the bail bond process is begun when the inmate is still located at the Santa Clarita Sheriff Station jail, transfer can often be avoided altogether.
How to Bail Someone Out
The first step is to give us a call and provide us with the inmate's name, birth date and, if available, the date and time of arrest. We'll use this information to locate them within the system and verify their eligibility for bail. Then, we have you fill out the short, simple, bail bond application forms, sign the indemnitor's agreement and that's it! We will immediately dispatch one of our agents to the jail and your friend or loved one will be released a short time later.
Bail Bond Cost and Payment Options
Most of our clients pay via debit/credit card (we accept Visa, Master Card, Discover and American Express), but we also accept cash, business and personal checks, money orders, bank account transfers and money wire.
We know money can be tight, and we don't want to put any additional financial stress on families. As a result, we offer a number of flexible payment options designed to fit most any budget. If you'd like to finance your bond, you can decide whether one of our weekly or monthly payment plans is right for you.
Why Bail Someone Out in Santa Clarita?
Most people don't expect to get arrested, and when it happens, they're left high and dry when it comes to their day-to-day responsibilities. When someone is in police custody, they're unable to go to work, attend classes, pay bills, etc. and the inability to do these things can have a detrimental effect on their life.
Bailing someone out of jail will not only allow them to keep "living their life," but it will allow them to obtain legal counsel and make proper adjustments to their life if they expect to spend time in jail.
Bail by Fax or Email
Not only are we local to the Santa Clarita Valley, but our office is right across the street to the courthouse. When you work with us, we can meet you anywhere you'd like, whether that's our office, the jail, or your home.
If you're out of the area, or aren't able to meet with us in person, we can easily handle the entire bail bond application process from start to finish via phone, fax or email. Whatever works best for you will work best for us.
If you'd like additional information regarding Stevenson Ranch Bail Bonds, call us any time. Our offices are open 24-hours a day, 7-days a week and a friendly, knowledgeable and most importantly, local bail bondsman is always available to take your call. We can be reached at 661-299-2663.