What Jail Will I Go To if Arrested in Canyon Country?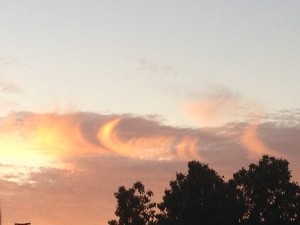 If you know someone that has been arrested and taken into custody in Canyon Country, California, you've likely got a lot of questions as to how to get them out of jail. Finding out that a friend or loved one has been arrested usually usually comes as a surprise. This can be a stressful situation. You need a knowledgeable friend in your corner.
Canyon Country is one of four cities, along with Saugus, Valencia and Newhall that merged in 1987 to create what we now know as the City of Santa Clarita. We hold a special place in our hearts for Canyon Country, as many of our own friends and family live right here!
Our bail agency is in the Santa Clarita Valley and our offices are always open. In fact, we're located right across the street from the Santa Clarita Sheriff Station Jail! If you have questions you need answered, know that a locally licensed, professional bail bondsman is just a phone call away.
We're here 24/7 to take your call, answer your questions and get the bail bond application started immediately. If you want to get someone out of jail fast, give us a call any time of day or night at 661-299-2663.
Santa Clarita Sheriff Station and Jail Information
Santa Clarita Valley Sheriff Station
26201 Golden Valley Road
Santa Clarita, CA 91350
Station/Jail: (661) 260-4000
24-Hour Canyon Country Bail Bond Info: 661-299-2663
LASD Inmate Info
When someone is arrested in Canyon Country, they will be taken immediately to the SCV sheriff station to undergo booking and processing. This process can take anywhere from 45-minutes to several hours, depending on how busy the station is. Once this process is complete, bail will be set and it will be possible to obtain release via bail bond.
The on-site jail at the Santa Clarita Sheriff Station isn't very large, nor is it designed for the long-term housing of inmates. When someone is not bailed out or released within 72-hours, they're usually transferred to a larger, long-term holding facility in downtown Los Angeles. Men will go to Twin Towers Correctional Facility and women will go to the Lynwood Jail.
If the bail bond process is begun quickly, while the inmate is still located at the Santa Clarita Sheriff Station, transfer can often be avoided. However, if the transfer happens, it will add anywhere from 12 to 24-hours to their time in custody as they are processed in at the new facility.
Canyon Country is comprised of commercial, residential, and unincorporated areas; all of which are patrolled by deputies working out of the Santa Clarita Sheriff Station.
Do I Have to Use a Bail Bondsman?
Working with a bail bondsman isn't the only way to get someone out of jail. Once bail is set, it's possible to pay the court clerk the full amount of bail (cash bond) and secure someone's freedom that way, or to put up a piece of property (property bond) in lieu of cash.
The thing is, paying someone's full amount of bail will usually require a lot of money, and putting up a piece of property will take weeks to go through as the courts are very thorough with their approval process.
Working with a bail bondsman makes bailing someone out of jail both fast and affordable. The cost of a bail bond is only 10% of the total bail amount. So, if bail was set at $15,000, a cash bond would require you to pay that entire amount to the court clerk. A bail bond, though, would only cost $1,500 – which would you prefer to pay?
The Bail Bond Process
To begin the bail bond process and bail someone out of jail, give us a call and provide their name, birth date and the date and time of arrest. If this information is available, don't worry, we can still help you. Next, we will have you fill out the short, simple, bail bond application forms and sign the indemnitor's agreement. Finally, we provide you with a receipt and dispatch someone to the jail across the street to post the bond. Your friend or loved one will be released a short time later. There is no other agency that can work as quickly for release as we can!
If you're unable to meet with us in person, we can handle the entire bail bond process via phone, fax or email (which is another perk of working with a bondsman as opposed to paying bail yourself). You never have to leave the comfort of your own home or office.
Paying for a Canyon Country Bail Bond
We accept major credit/debit cards including Visa, Master Card, American Express and Discover as well as cash, checks (both business and personal checks are fine), money orders, bank account transfers and money wire.
We also provide a number of flexible payment plans that are designed to fit most any budget, so let us know if you're interested in financing your bail bond.
If you have additional questions about Canyon Country Bail Bonds, please feel free to call us any time. We're here around the clock to help you through these difficult times. We can be reached at 661-299-2663.