What Jail Are You Transported To When Arrested at Magic Mountain?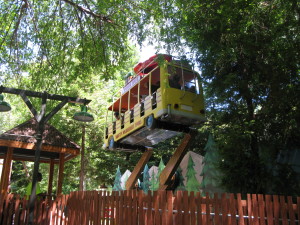 Do you know someone who's been arrested and taken into custody near or at Six Flags Magic Mountain? If so, and you want to get them out of jail fast, a licensed, professional Santa Clarita bail bondsman on our staff is available right now to help.
Six Flags Magic Mountain is a well-known amusement park in Valencia, CA and has been in operation since 1971. It holds the world record for most rollercoasters at an amusement park, with 19 total, and is the fifth most visited amusement park in the U.S. People from all over the world visit this park each day of the year.
Our local offices are the closest to Magic Mountain and right across the street from the Santa Clarita Jail. We are open 24/7 and a knowledgeable bail bondsman on our staff is always available to take your call. If you have questions regarding Six Flags Magic Mountain bail bonds, please feel free to give us a call at 661-299-BOND (2663).
Santa Clarita Sheriff Station and Jail Information
Santa Clarita Valley Sheriff Station
26201 Golden Valley Road
Santa Clarita, CA 91350
Station/Jail: (661) 260-4000
24-Hour Six Flags Magic Mountain Bail Bond Info: 661-299-2663
Six Flags Magic Mountain has a security team that oversees the park, but deputies working out of the Santa Clarita Sheriff Station handle any and all criminal complaints. Their park security states that all guests are required to pass through metal detectors before entering the park, and will have their bags inspected. Any inappropriate items should be left at home or in their cars. However, some who do not heed to this warning will be stopped and/or arrested at the security entrance.
When someone is arrested at Magic Mountain, they will be transported to the nearest Santa Clarita sheriff station jail where the arrestee will undergo booking and processing, after which, bail will be set and it will be possible to obtain release via bail bond.
If the on-site jail at the Santa Clarita Sheriff Station becomes overcrowded, or if an inmate is not bailed out within 72-hours, then inmates will be transferred to larger, long-term County jails in downtown Los Angeles. Males are sent to Twin Towers Correctional Facility while females are sent to the CRDF, Lynwood Jail. Once transferred, inmates will need to go through another round of processing that can take up to 24-hours, during which time they will be unable to be bailed out of jail until they are clear.
What is a Bail Bond?
A bail bond is a contract between the indemnitor (signer) and the court that guarantees that the defendant will show up on time for all of their court appointments if they are released from custody. If the defendant fails to appear for any of their court dates, a warrant will be issued for their arrest and the signer of the bail bond will be responsible for paying the full amount of bail to the court. If the defendant does show up for all of their court dates, the bond will be exonerated and there will be no further financial obligation on the part of the indemnitor.
The Bail Bond Process in Santa Clarita
The bail bond process is easy, and it's possible to have them released the same day they were arrested, provided that the process is started quickly enough. It begins by giving us a call and providing the name, birth date and date and time of arrest of the inmate you want to bail out. We will use the information you provide to locate them within the system and verify their eligibility for bail. We then have you fill out the short, simple bail bond application forms and sign the indemnitor's agreement. Last, we provide you with a receipt and we send an agent to the jail to post the bond, whereupon your friend or loved one will be released as soon as possible.
How Much Does a Bail Bond Cost in Santa Clarita?
We accept major credit/debit cards, including Visa, Master Card, American Express and Discover as well as cash, checks (business and personal checks are accepted), money orders, bank account transfers and money wire. We also have a variety of flexible payment options for those who wish to finance the cost of a bail bond.
We never include any additional fees, charges or interest with the cost of a bail bond.
No Matter Where You Are, We Offer Bail by Fax or Email
Our offices are located across the street from the Santa Clarita Sheriff Station and we can easily meet you there, your home or office. If you're from out of town, or even out of the state, we can easily handle the entire bail bond application process via phone, fax or email.
If you would like any additional information regarding Six Flags Magic Mountain bail bonds, or would like to get the bail bond process started right away, please give us a call any time at 661-299-BOND (2663) or toll-free, nationwide at 855-728-BAIL (2245). We know times like this can be stressful, and we're available around the clock to help you through it.