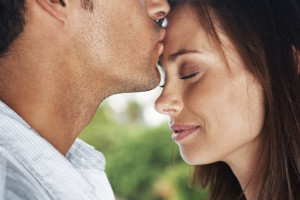 It's incredibly stressful to find out that a friend or loved one has been arrested in or around the city of Santa Clarita on criminal related charges.
Knowing what to do next isn't always obvious. If you have questions, please feel free to give our local Santa Clarita agents a call any time of day or night. A friendly, local, knowledgeable bail bondsman will answer your call and provide you with the answers you seek. We're right here in Santa Clarita and work with the local SCV Station Jail daily.

We can be reached any time at 661-299-2663. Our consultations are always free of charge. You may also fill our our contact form and an agent will get back with you immediately.
Services We Provide:
Flexible Payment Plans
Finding out that a friend or loved one has been arrested in or around Santa Clarita may come as a surprise, and we know that not everyone is going to have the funds immediately available to bail an arrestee out of jail. That's why we offer a variety of flexible payment plans aimed at meeting most any budget. Knowing that someone has been charged with a crime can be nerve-racking enough without compounding the headache by adding financial stress to the equation.
At Santa Clarita Bail Bonds, we offer all of our payment plans at 0% interest, and we never include any additional charges or fees. When you work with us, we will provide you with a full breakdown of the cost and your potential payments before you sign any contract or enter into any obligation whatsoever.
We take all major credit and debit cards nationwide, which include Master Card, Visa, American Express and Discover.
You can also pay with cash, money order, direct bank deposit or bank wire.
Flexible monthly payment plans upon approval.
Further, all personal and company checks are welcome here nationwide with no additional fees! (*Subject to our check guarantee services.)
Discounted Bail Bonds (We Will Meet or Beat Any Locally Advertised Price!)
We can offer a discount on the cost of a bail bond for those who:
Are active union members
Have retained private counsel
Are 55 or older
Are active military members
Provide acceptable collateral
The Bail Bond Process. Easy, Fast Solutions
We'll explain to you how the bail bond process works, then work with you to find the best financial solution for you and your family.
You can pay the bond in full or we will work out a payment plan, then put a *small deposit on the bond.
We will work quickly with the jail or court facility, presenting the full amount of the bail, to procure the fastest release of your loved one or friend.
We Will Come to You
We're local to the Santa Clarita Valley, and routinely travel to our clients homes or offices to provide a personal, individualized service. We can meet you at any jail, your home or office, or if you'd prefer, at one of our offices. Our aim is to make your experience as easy as possible, and what works best for you will always work best for us.
We are fully licensed and bonded, and are able to service bail bonds for any California charges, such as:
Domestic Violence
DUI
Drug Charges
Traffic Offenses
Felonies, Misdemeanors and Infractions
More!
Bail by Fax or Email
We want the bail bond process to be as easy and stress-free as possible, and if you're unable to meet with us in-person, we can handle the entire bail bond application process from start to finish via phone, fax or email. We're local to Santa Clarita, CA., but you don't have to be. You get the benefit of our excellent service even if you don't live in the same city, state, or even the same country.
If it works better for you, we'd be happy to send the relevant forms via fax, email, text, tablet, etc. They're short, simple, and easy to fill out. However, if you have questions, we'll be more than happy to go over them with you step-by-step. We're professionals who have been in the bail bond business for a long time; we know how to keep your information secure, and our transactions are always confidential. If you're handling the bail bond process from work or a semi-public place, you needn't worry about the bail bond logo or other court-related information showing up on the fax machine there.
Collateral Not Always Needed
We provide several kinds of bail bonds, one of which is known as a "signature bond." Depending on the charges, you may be able to qualify for one of these bonds and will not be obligated to put up any form of collateral.
If you're interested in one of our "signature bonds," let one of our Santa Clarita bail bondsmen know and they will be able to tell you if you qualify. If not, they can discuss with you your alternative options.
Trusted. Professional. Discreet.
We have serviced bail bonds all over California for years, and are thoroughly versed in the ins-and-outs of the bail industry. We're members of the Better Business Bureau, fully-licensed and bonded by the State of California Department of Insurance, members of PBUS (Professional Bail Agents of the United States) and the CBAA (California Bail Agents Association). Our offices never close; we are available 24-hours a day, 365-days a year, and last but not least, our clients love us!
If you need to bail someone out of jail in Santa Clarita fast, let us help. Our local and professional staff is dedicated to making the process fast, simple, and stress-free. As a matter of fact, it's probably a lot easier than you think. Let us show you how. Call us anytime at 661-299-BAIL (2663).
*(o.a.c.)